Git-based PLC programming is here!
A modern solution for PLC
version control

Sign up for early access and experience Copia's:
Powerful version control to streamline your workflows
Simultaneous collaboration capabilities empowering teams to work on the same code at the same time
Ability to instantly visualize code changes between file versions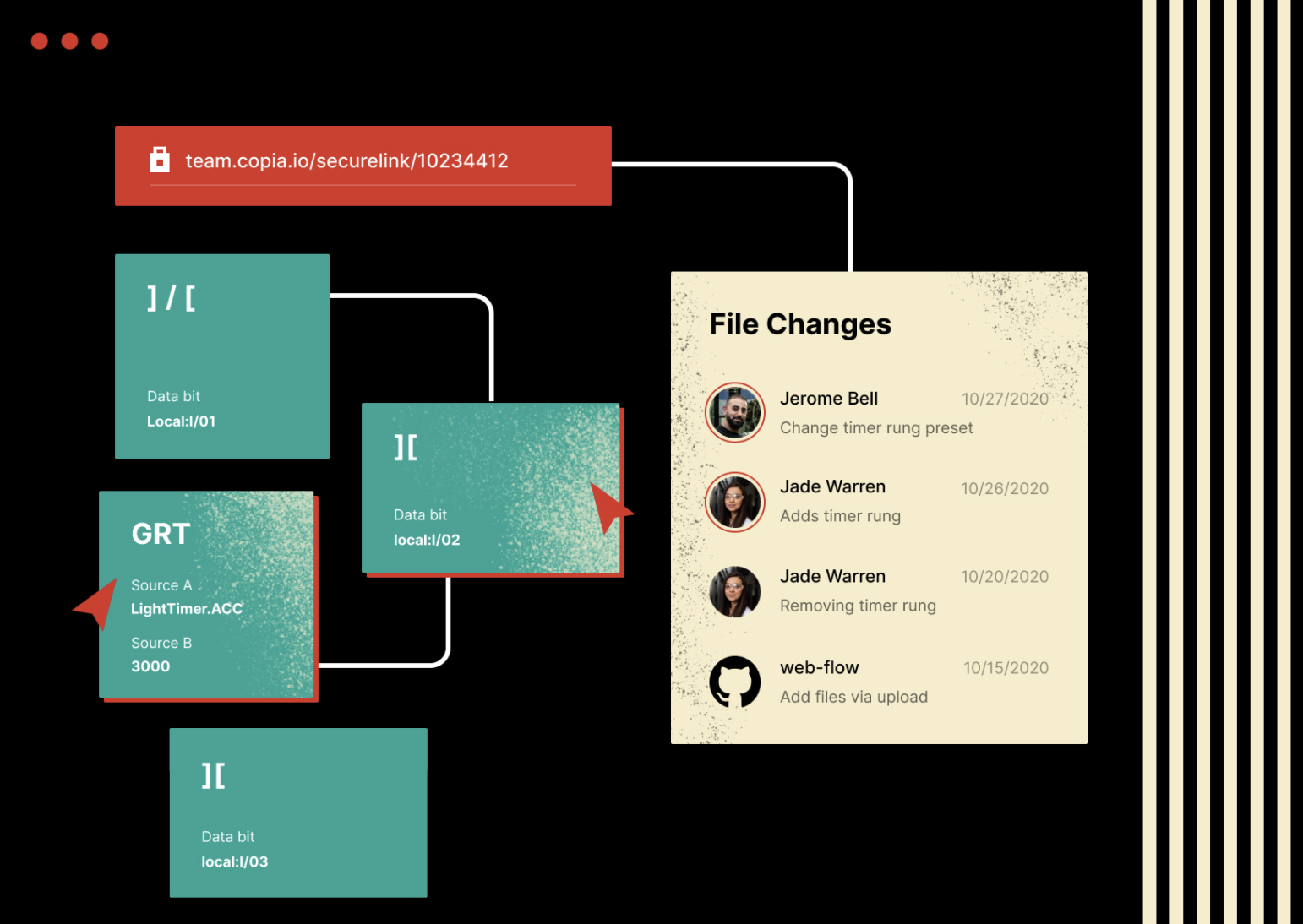 Copia works seamlessly with your existing PLC programming environment, including Rockwell Automation®/Allen-Bradley®, Siemens®, and CODESYS®.
Product Overview (2 min)
Getting started with Copia's source control and change management tool is easy. It's designed to seamlessly integrate into your existing workflow while providing the benefits of a Git-based source control solution.
Whitepaper: Source Control, Git, and Industrial Automation
A smart version control system is a fast and simple way to increase efficiency, productivity, and collaboration for PLC programming.